3 Reasons Pontoon Boats Are the Best Summer Boats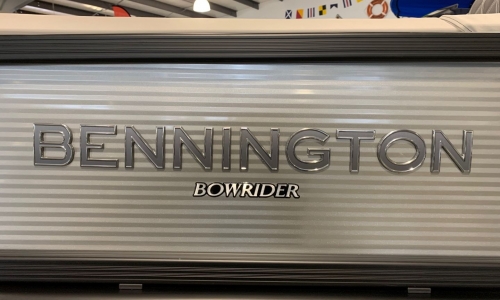 With summer on the way, families across Michigan are  considering pontoon boats for all of the water activities. As a way to bring the family together, participate in activities, and enjoy the water, pontoons are an unparalleled option. Large enough to accommodate family, friends, and visitors, they're designed to provide relaxing, low-stress time on the water. Whether you plan on fishing, swimming, or just kicking back and relaxing with a waterborne picnic, you'll be super happy to know that your pontoon is up to the task! So, in today's post, let's look at why pontoons are often considered the most essential summer boats.
1. Quality construction
At Kooper's Marine, we offer only the best pontoon boats from Bennington. Designed and built by hand from quality materials, they're guaranteed to last. Best of all, because they're such high-quality boats, they'll require less maintenance, meaning you can stay out on the water longer and not have to worry about being out of commission!
2. Comfort
When it comes to comfort, you can't beat a pontoon. With built-in seating, plenty of space, and relaxing, slow speeds, they are the absolute best way to enjoy the water. Whether you want to hit the lake and fish for a few hours or you're just looking to read a book in a peaceful environment, you won't find a better vessel than a pontoon.
3. Family focused
As a way to bring the family together, pontoons have been the go-to vessel for ages. Spacious and safe, they allow everyone on board to do their own thing. From swimming and tanning to relaxing and taking in the sights, your pontoon boat is certain to offer fun for everyone.
If you've been considering a new boat, we encourage you to browse the stock available at Kooper's Marine. And, if you find something that you like, don't hesitate to give us a call!