Get a New Outboard Motor for Your Boat at Kooper's Marine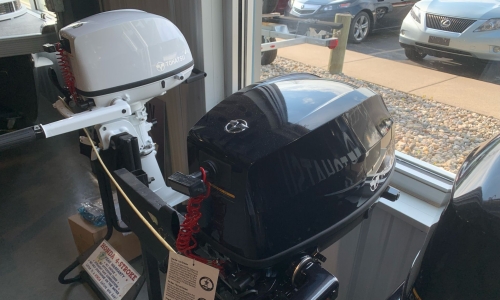 Kooper's Marine offers a selection of high quality outboard motors perfect for small watercraft. These motors act as the watercraft's engine, propeller, and gearbox, making them ideal for trolling and recreational fishing, or other light water transportation. If you are in the market for an outboard motor, you need to make an educated decision about your purchase, the same as any other part or component on your boat. Not only do you need a motor that fits within your budget, but you also need to make sure that it provides you with the performance you need in terms of horsepower, maintenance, and other factors. In today's post, we will discuss the options available to you and what you should consider when selecting the right outboard motor for your boat.
Get the Right Sized Motor
Before you decide on the size of motor you need, you need to consider how you intend to use the boat. If you intend to use the boat for lighter purposes, like fishing or cruising around the lake, for example, then a smaller motor is perfect for your needs. Whereas, a larger motor would be necessary for handling the heavier duties of high speed activities like water skiing, or if you plan on having a bigger group cruise on the lake in a pontoon boat. A larger motor also gives you the versatility of being able to dial it in for optimum performance with specific uses. If you have any questions about which motor is right for your boat, please contact us.
Quality Motors from Brands You Know
Ultimately, the brand of motor you purchase comes down to personal choice, although there are types of motors that are designed specifically for certain applications. We at Kooper's Marine have experienced professionals who have a thorough understanding of how the different motors we offer perform in different ways and can help you make an informed decision for your specific needs. We have a selection of dependable, high-quality motors from brands like Honda, Tohatsu, Yamaha, and others, giving you the best selection of outboard motors in Southwest Michigan. Let us know if you have any questions about which outboard motor is right for your boating needs.
Count on the professionals at Kooper's Marine to provide you with the parts and service you need for your pontoon boat, fishing boat, or any other type of watercraft. Whether you need to replace an older outboard motor, or you need more power for your boat, you can count on us to help you find the right motor at the right price. Contact us for more information about the outboard motors we have for sale.