Get Out on the Lake with a Great Quality Used Boat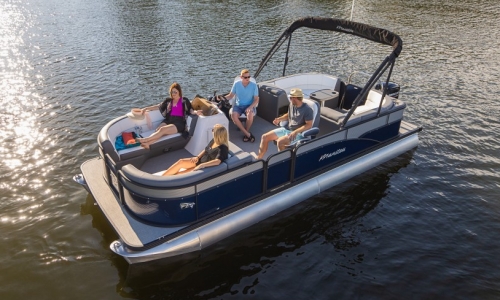 Kooper's Marine has a great selection of used boats for sale to get you out on the water at an affordable price. With a wide selection of speedboats, fishing boats, or pontoons to choose from, we will work with you to help you find the perfect boat that fits your needs and your budget. You can also rest assured that every used boat we sell goes through a thorough inspection, so you can get out on the water in a sea-worthy craft that will result in days and days of enjoyment on the lake. Read further for more information about why a used boat is the best option for you.
Affordable Price
As with used cars, a used boat can provide you with the performance you need for substantially less than you would pay for a brand-new boat from the dealership. We have great used boats for sale that are in superb condition and will save you a lot of money in the process. Take a look at the inventory of used boats we have for sale today.
Unmatched Quality
There are places that have used boats for sale at affordable prices, but those prices stop being affordable when little repairs start to nickel and dime your wallet. You do not have to worry about that with Kooper's Marine. Just like you would want with a used car, we take the time to make sure every used boat in our inventory is thoroughly inspected to detect and rectify any potential problems. This means you will be able to tow your boat away and get it right into the water without any headaches. Get a reliable used watercraft at an affordable price for a summer full of fun.
The hard-working professionals at Kooper's Marine are committed to providing each and every one of our clients with the best inventory of used boats for sale in the area. Whether you want a pontoon or a fishing boat for relaxation, or you want a speedboat for skiing or tubing, we have the perfect choice that you and your family will enjoy for years to come. We can help you find the perfect boat that will fit your needs and your budget. If you are in the market for a used boat, give Kooper's Marine and let us know how we can assist you today!