Get Ready for Summer with a New or Used Boat for Sale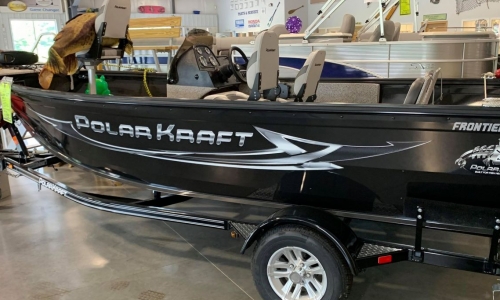 The ground may be covered with snow right now, but spring is (hopefully) just around the corner. Once that snow thaws, you are sure to want to get outdoors and enjoy the beautiful weather. What a better way to enjoy the sunshine than to get out on the lake for some boating adventures. If you would like to enjoy the weather out on the lake, Kooper's Marine has a great selection of new and used boats for sale that will keep you out on the water from spring through summer. Whether you are looking for a speedboat for water-skiing, a fishing boat to catch dinner, or a pontoon to enjoy a relaxing cruise around the lake, Kooper's Marine has a great inventory of new and used boats for sale to meet your needs and fit your budget. Read further for more information about how we can put you in the right boat for a great season of fun on the lake.
New Boats from the Best Brands on the Market
Kooper's Marine always has a great selection of the latest boat models on the market. We have a great selection of 2022 models from quality brands like Manitou, Bennington, and more that will provide you with great enjoyment on the lake. No matter what sort of boat you are looking to buy, our experienced staff will help you find the perfect boat. For more than 40 years, boaters throughout Southwest Michigan have come to Kooper's Marine for the best value in the boating market. View our inventory and be sure to contact us for more information about the boat you want.
Affordable Used Boats for Sale in Southwest Michigan
Just like with cars, you can save money without sacrificing quality by purchasing a used boat from the experienced professionals at Kooper's Marine. We have an ever-changing inventory of quality used boats for sale from the top manufacturers in the industry. We thoroughly inspect every used boat we sell to ensure that it is safe and reliable to take out on the lake. You can check out our inventory of used boats, which changes often, so make sure to contact us as soon as possible if you see a boat you are interested in. The longer you wait, the more you risk someone else coming in and buying it.
Kooper's Marine is dedicated to helping people get on the water for an enjoyable boating season. Contact us and let us know how we can help you today!