Get Speed, Reliability, and Excitement with Yamaha and Honda Outboard Motors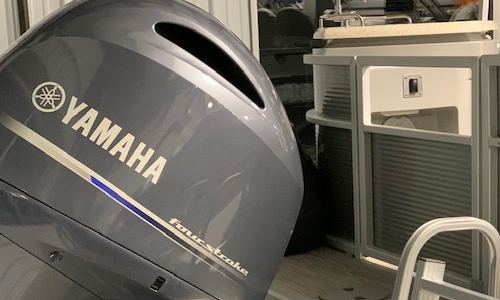 If you're looking for the market's most powerful, reliable, and exciting motors, you need to look into the benefits of Yamaha and Honda outboard motors from Kooper's Marine. Available with a wide range of horsepower, these motors have rightfully earned their spot atop the list of "best outboards available." Whether you're looking to hit the lake for a little snorkeling, an afternoon of fishing, or just a few hours of relaxation, you can be 100% confident that Yamaha and Honda have you covered.
Yamaha
Offering unparalleled dependability and longevity, Yamaha's outboard motors are what every other outboard motor is compared to. With a slew of industry-first technologies, including electric steering and power systems, they are designed to be rugged, long-lasting workhorses that are capable of standing up to the rigors of almost any use. Best of all, all Yamaha motors come with a three-year, limited warranty and a two-year Extended Service Plan, ensuring that your boat will stay on the water, no matter what.
Honda
The other big name in boating, Honda outboard motors have a proven record of reliability, consistency, and quality. As a company, Honda is always innovating, always looking for ways to improve their products. The company's four-stroke engines don't just provide the power you need to enjoy your time on the water, they ensure that your ride is smooth and quiet.
At Kooper's Marine, our goal is to offer our customers the absolute best boating equipment available. No matter what you're looking for, from Yamaha outboard motors to Bennington pontoon boats, you can rest easy knowing that we've got you covered. So, if you're already planning your water activities for spring and summer, we encourage you to take a look at our products, stop by our shop, and let us know if you have any questions!