Hit the Lake and Gear Up for a Great Summer with Yamaha Outboards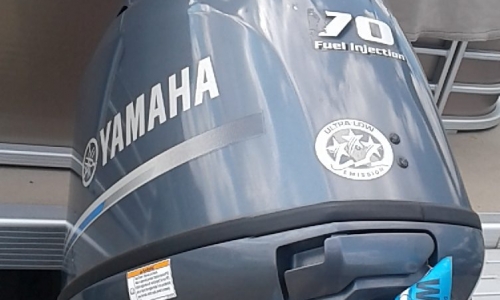 Ask anyone in the industry and they'll tell you: Yamaha outboards are among the highest quality, longest lasting, and most enjoyable boat engines on the market. With a history of manufacturing the best outboard motors available, Yamaha has a motor to suit nearly any lifestyle. Like to take things slowly, trolling the waters in search of trout and bluegill? There's a 2.5 horsepower option for that. Want to hit the water running, pulling tubes and skiers? Grab a high-power option with up to 250 horsepower! When you want the best motor on the market – and the best boat on the water – Yamaha is absolutely the way to go.
Durability and longevity
When it comes to motors, Yamaha outboards are an investment. You want to invest in a motor that's going to last. With a purpose-built design, all Yamaha outboards are engineered – from start to finish – to hold up to the rigors of being on the water.
Customizable
From available horsepower to custom colors, the outboards from Kooper's Marine can be built to fit your needs. With every motor manufactured from quality materials, you can be confident that your boat's motor won't just last long and perform well… it'll look good doing it, too!
Warrantied
If you want peace of mind, Yamaha is the option for you. Every outboard comes with a three-year, limited warranty, with an additional two-years covered under the company's Extended Service plan. Because of this, you'll never have to worry about early, unexpected, or costly replacements.
At Kooper's Marine, we strive to provide our customers with the best boating equipment and services in the area. Whether you're looking for speed boats, pontoon boats, boat storage, or boat repair, you can be confident that we're equipped to meet – and exceed – your needs. To see the boats that we currently have in stock, we encourage you to browse our site. Of course, if you have any questions, please don't hesitate to contact us!