Hit the Water This Spring by Shopping a Huge Assortment of Used Boats for Sale Today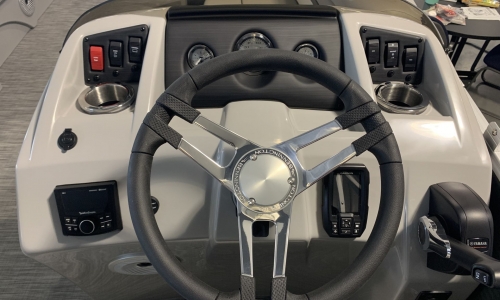 With the snow mercifully melting and warmer temperatures slowly sweeping the state, people across Michigan are looking for top-quality used boats for sale. Whether they're looking to quarantine on the lake with a quick lunch and a good book, go fishing with their family, or jet across the water's surface at speed with skiers in tow, people all along the lakeshore are ready to hit the water! But, if you're still in the shopping phase, where can you find the best selection of used boats? Where can you get a great deal on a vessel that's been vetted, inspected, and verified by a team of professionals? Thankfully, Kooper's Marine has you covered! In today's post, we're going to look at three reasons you should come to us for all of your boating needs.
1. Service
In business for over forty years, we understand that customers are our number one priority. We don't just want to sell you a great boat, we want to give you great experience! Working closely with you, we'll listen to your interests, identify suitable boats, and make recommendations based on your individual needs.
2. Savings
When you're looking at used boats for sale, the first thing you'll notice is that they cost much, much less than a new boat. But, if you're buying off an online marketplace or from a private seller… how can you be sure you're getting what you paid for? At Kooper's Marine, you can be confident that our team has inspected every important aspect of the boat you're considering.
3. Simplicity
Time and time again, our customers come back to us for all of their boating needs. But… why? It's simple: we offer the best prices, the best service, and the most knowledgeable team around. Whether you need boat storage, boat maintenance, boat repair, or are looking to purchase a brand new boat, you can be confident that we've got you covered.