It's Almost Time to Think About Prepping for Off-Season Boat Storage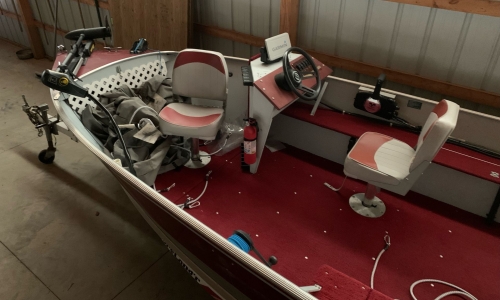 Kooper Marine has been Southwest Michigan's dependable source for quality new and used boats for sale since 1979. We can get you out onto the water with an affordable quality boat that fits your needs and budget, but what about the months of the year when Mother Nature doesn't cooperate? Kooper's Marine has you covered there, as well. We have several outdoor and indoor storage options for your water vessel, be it a simple paddle boat or a bigger craft like a fishing boat, pontoon boat, or speed boat. We will not only make sure that your boat is secured and safe from the elements, but we can also provide you with seasonal maintenance to ensure that your boat is properly winterized for storage. In today's post, we will discuss the benefits of allowing Kooper's Marine to handle your winter boat storage needs.
Protect Your Boat From Any Costly Damage
Boats weren't made with cold weather in mind, which means if you own a boat as a Michigan resident, you have a four to six month window every year in which you need to store your boat and protect it from the elements. Unfortunately, not everyone has the luxury of extra garage space or a larger barn or shed where the boat can be stored during the fall and winter months. This is where we come in. We can provide you with a safe, secure facility staffed by boating experts to ensure that your boat is protected from even the worst elements during the offseason.
We'll Service Your Boat, so It's Ready to Get Back on the Lake
When you trust the experts at Kooper's Marine to store your boat during the offseason, you get the added benefit of our staff's extensive experience working on boats of all shapes and sizes. Not only can we perform all of the necessary maintenance to prepare the boat for a long winter storage, but we can also check the battery, the fluids, and everything else that needs to be done before you can put your boat back into the water when spring hits. This means that when the weather is finally right for boating season, you can pick up your vessel and head out without having to spend your own valuable time working on it yourself.
Your boat is a significant investment of time and money. Let the experts at Kooper's Marine help with your seasonal maintenance and storage needs. Cooler weather isn't too far away, so contact us soon to get your boat the proper protection it needs.