Keep Your Boat in Pristine Condition with Boat Storage at Kooper's Marine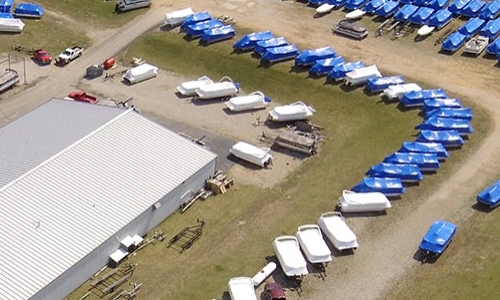 With winter rolling in, it's time to start thinking about boat storage. We've already seen the first dusting of snow and endured the first sub-freezing temperatures, so it's official: the cold weather is here to stay. With that being the case, it's more important than ever to start thinking about protecting your boat. Cold weather can cause all manner of damage to your boat, from a frozen engine to a cracked fiberglass exterior. Because of this, it's essential that you store your boat properly, in conditions that will protect it from subzero temperatures, blustery winds, and ice.
Offering both indoor and outdoor storage areas, Kooper's Marine is Southwest Michigan's go-to source for boat storage. No matter what type of boat you're looking to store, from paddle boats and fishing boats to pontoon boats and speed boats, you can rest assured that we can handle it. And, since our team knows firsthand how challenging Michigan's winters are, they'll work to ensure that your boat is cared for, protected, and tended to over the winter. Better yet, once the ice starts to melt and the temperatures start rising, we'll work with you to get your boat ready for spring and summer!
At Kooper's Marine, we strive to provide the absolute best deals on boats, boating accessories, used boats, and boating services. Whether you're looking to pick up a new Honda outboard motor, buy a Bennington pontoon boat, or store your boat for the winter, you can count on us to meet — and exceed — your expectations. Our knowledgeable team of sales associates will work with you to understand your needs and identify ways to help you. So, if you've been looking to store your boat for the winter — or pick up a new boat for the summer! — stop by today to learn how we can help!