Keep Your Boat in Top Condition with Boat Maintenance Services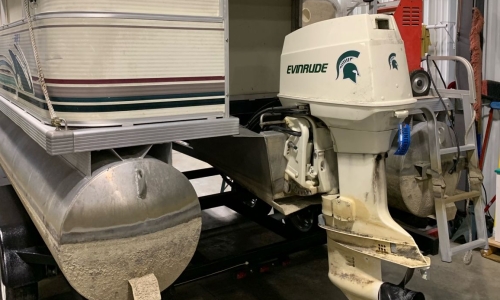 Storing your boat during the winter months is a smart decision, but rushing your boat right into the water after the snow is gone is a mistake. You need to make sure that your boat has been thoroughly inspected for potential issues and that all routine maintenance has been completed to ensure that your boat is properly prepared to give you a great summer out on the lake. Without performing this maintenance, you run the risk of damaging to boat or getting stranded out on the water. The boating experts at Kooper's Marine have the experience and knowledge to inspect your boat and complete any of the maintenance you need to get yourself and your family out on the lake safely for a summer full of boating fun. In today's post, we will discuss the measures we can take to keep your boat in top condition in time for the boating season.
We Start by Inspecting the Exterior of Your Boat
Winter storage is a great way to protect your boat without much risk, but it's still important to visually inspect the exterior of your fishing boat, speed boat, or pontoon boat to identify any potential problems. Even the smallest evidence of damage to the boat, propeller, or engine can become serious and expensive issues if they are neglected. We will help you nip these issues in the bud before they hit your wallet.
Outfit Your Boat With All the Safety Equipment You and Your Passengers Need
There is required safety equipment for boating that will not only protect you and your passengers in the event of an accident, but can lead to fines by police or coast guard if it's discovered that you don't have it on board. Beyond just having enough life jackets for all of your passengers, you also want to make sure you have a properly charged fire extinguisher and an air horn to help attract attention during an emergency situation.
Ensure Your Engine's Fluid Levels are at Proper Levels
Your car needs several types of fluids in order for it to run smoothly. Your boat is no different; it also requires power steering fluid, motor oil, and coolant to keep the engine running properly. Our professionals will take the time to make sure your motor is ready to get you out on the water for casual or recreational fun.
Your boat is a significant investment of time and money. Let the pros at Kooper's Marine maintain your boat and ensure you get the most out of your investment. Contact us and let us know how we can help with your boat today!