Kooper's Marine Offers the Largest Selection of Used Boats for Sale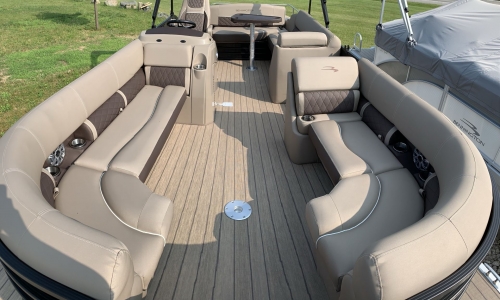 As a way to save money and hit the water, used boats for sale at Kooper's Marine are a great option. Fully knowing that our customers want the absolute best watercraft on the market, we carry a massive selection and — more importantly — we ensure that every boat is in tip-top shape and completely operational. No matter what kind of boat you're looking for, from an aluminum fishing boat to a massive pontoon boat, our team will help you find the watercraft of your dreams. Best of all, we'll get you on the water at an unbelievably low price.
If you've ever bought a new car, you know that it loses value as soon as you take it off the lot. Well, that same principle holds true for boats. For that reason, buying a used boat for sale is an extremely economical option. Guaranteed to be in great shape and ready to hit the lake, the boats at Kooper's Marine are a great deal… and a great ride!
But, when it comes to used boats, a lot of potential owners are concerned about quality. Because of this, it's important to seek out a reputable dealer, like Kooper's Marine. With over four decades in the business, we've worked with countless water enthusiasts to get them on the water at drastically lower costs. Buyers in the area trust us because they know that we've checked over every boat, given it a proper inspection, and verified that it's in working order.
At Kooper's Marine, we are steadfastly committed to offering the absolute best boats in the area. Whether you're looking for a Bennington pontoon boat or a Honda outboard motor, you can count on our experienced team to work with you to find exactly what you need.