Learn More About the Outboard Motors We Offer at Kooper's Marine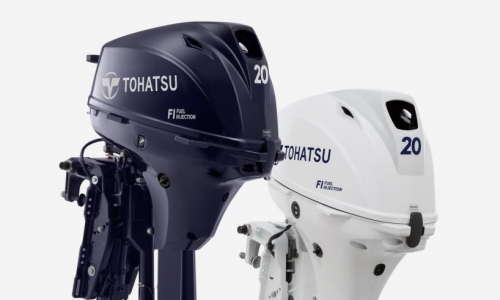 When it comes to propulsion systems for small watercraft, outboard motors are the most common and convenient options available. These self-contained units act as the craft's engine, propeller, and gearbox, making them easy to use and perfect for trollers, recreational fishermen, or any other water enthusiast. As with any other component or part for your boat, you should make sure that you make an informed decision when you purchase an outboard motor for your boat. Besides finding something that will fit within your budget, you also need to consider size, horsepower, maintenance, and other factors when selecting your outboard motor. Read further for more information about the outboard motors we have available at Kooper's Marine.
What Size Motor do You Need?
When it comes to selecting the right size motor for your boat, you need to figure out how you intend to use it. For example, a smaller motor is perfect for more relaxed activities like fishing, cruising the lake at low speeds, or just taking the family out for an evening ride. However, if you plan on using the boat at higher speeds for activities like water skiing, or if you're going to have more people while cruising the lake, then you are going to need a larger motor that can give you the necessary performance. While larger outboard motors give you more versatility through more horsepower, you can dial them in so it performs at the rate you need it to.
Which Brand of Motor Should You Buy?
The brand of motor ultimately comes down to personal choice, but there are motors that we offer that are built for specific applications. Our experienced team is dedicated to offering the best products in the industry and has a thorough understanding of what the different models have to offer. This gives us the ability to understand your needs and wishes, so we can help you make an educated decision and find the outboard motor that will perform the way you need it to when you take your boat out on the lake. We have quality products from Honda, Tohatsu, or Yamaha to choose from, so let us know what your boating needs are, and we will point you in the right direction.
The experts at Kooper's Marine are dedicated to offering the best selection of pontoon boats, used boats, fishing boats, and outboard motors in the greater Kalamazoo area. Whether you need a new outboard motor to replace your old one, or you want to upgrade to a more powerful model, our friendly staff can help you find exactly what you need.