Looking to Get Out on the Water? Look at Our Catalog of Used Boats for Sale!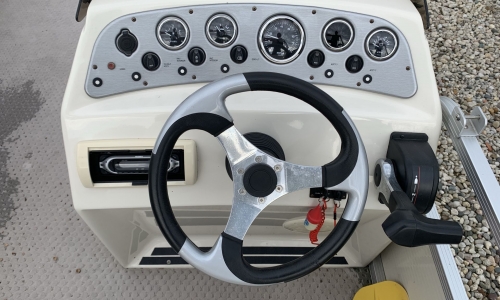 If you've been looking to get out on the water, you owe it to yourself to investigate all of the used boats for sale at Kooper's Marine. Understanding that our customers want quality, affordable watercraft, we're committed to offering the area's largest selection of used boats. Whether you're looking for a speedboat, a pontoon, or a fishing boat, we'll work with you to find exactly the boat that you want and – more importantly – offer it to you at an unbeatable price. In today's post, we're going to discuss the advantages of buying a used boat.
Price
First and foremost, the obvious: price. Used boats can cost substantially less than new boats. Just like a new car, a large percentage of a boat's value is lost as soon as it's sailed away from the dealer. Because of this, you can find used boats in great condition for a fraction of the price they would cost new.
Quality
But, what about quality? When you're looking at used boats for sale, you want to shop from a reputable dealer. Again, just like used cars, you want to be certain that you're getting a craft that's been checked over, verified, and – if necessary – repaired. Kooper's Marine performs thorough, detailed inspections on all of our used boats to ensure that our customers are getting great deals and – more importantly – reliable watercraft.
At Kooper's Marine, we're committed to offering the area's largest selection of used and new boats for sale. No matter what type of boating you're planning to do – or what kind of boat you need – you can be certain that our experienced, knowledgeable sales team will work with you to identify the boat that meets your needs. So, if you're looking to purchase a new boat, we encourage you to browse our inventory and contact us with any questions that you may have!