Melt Summer Stress with a Bennington Pontoon Boat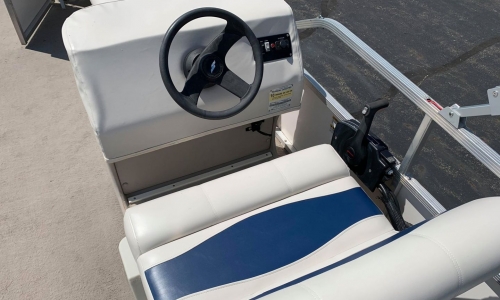 If you're looking for a way to melt away summer stress – and pandemic stress! – you can't go wrong with a Bennington pontoon boat. As a way to hit the lake, kick back, and have a relaxing, socially distanced time, they're absolutely unbeatable. Luxurious and able to be customized to your needs, the boats at Kooper's Marine are among the industry's best. And, to top it all off, we've built our reputation around providing attentive, detail-oriented customer service. In today's post, let's look at little closer at why you'd want to purchase your pontoon from Kooper's Marine.
Established
In business since 1979, the team at Kooper's Marine has a wealth of experience with watercraft. We know that our job is to listen. We have to listen to what you want, what you're hoping to accomplish, and what your requirements are. From there, we'll work with you to find exactly the right boat, whether it's a speedboat, a pontoon, or a fishing boat.
Selection
With the area's largest selection of boats, Kooper's Marine is the destination for Bennington pontoon boats, Honda outboard motors, and more. Over the years, Southwest Michigan has come to rely upon us not just for great new and used boats but for service, storage, and a whole lot more.
At Kooper's Marine, we are committed to offering our customers the absolute best boats and boating services in the area. Whether you're looking for boat repair, boat sales, or boat storage, you can count on us to meet – and exceed – your expectations. So, if you've been searching for the area's most trusted boating experts, a team that can walk you through the often confusing process of purchasing a new boat, we encourage you to visit us today!