New Boats for Sale for the New Year!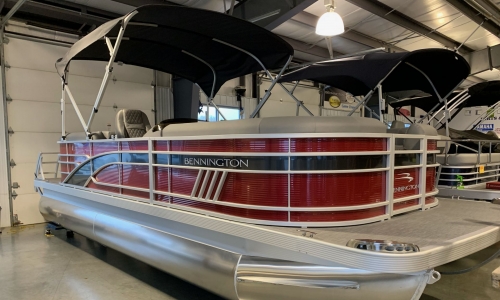 The holiday season is upon us, and while the weather isn't cooperating right now, it could be the perfect time to find a new boat at Kooper's Marine. Whether you want a boat to get you to the best fishing spots, a speed boat for waterskiing, or a pontoon boat you and the family can ride in relaxation, we have a terrific selection of new boats for sale. With the selection we have, you are sure to find the perfect craft to meet your specific needs. Not only can we sell you the boat you are looking for, but we can also provide you with service, parts, and storage to help you properly maintain your boat. Read further for more information about how we can help you with all of your boating needs.
New and Used Boats for Sale in Kalamazoo
Kooper's Marine has a terrific selection of new and used boats for sale to boaters of all kinds. With an inventory that feature some of the best names in the industry, like Bennington, Honda, Manitou, Starcraft, and more, you can rest assured that you will find a reliable, quality boat that meets both your needs and budget. Whether you are looking to buy new or a more affordable used option, our friendly staff will help you find exactly what you need to have a great season on the water. We even have manual options, like Kayaks and Paddleboards. Be sure to view our current inventory and call us if you have any questions if something should pique your interest.
Maintenance, Repair, and Storage Services
A boat is a significant investment, and you need to make sure that you properly care for your boat to ensure it is seaworthy. The dedicated professionals at Kooper's Marine can assist with everything you need to prolong the life of your boat and keep it performing on the water the way you need it to. Whether you need repairs or regular maintenance on your boat, or if you just need a safe, secure place to store it during the off months, you can trust us to care for your boat as if it was our own. For more information about the services we provide, feel free to contact us and let us know how we can assist you.
We look forward to hearing from you soon. In the meantime, Kooper's Marine would like to wish you and your family a safe and happy holiday season.