New Inventory: New Boats for Sale in Kalamazoo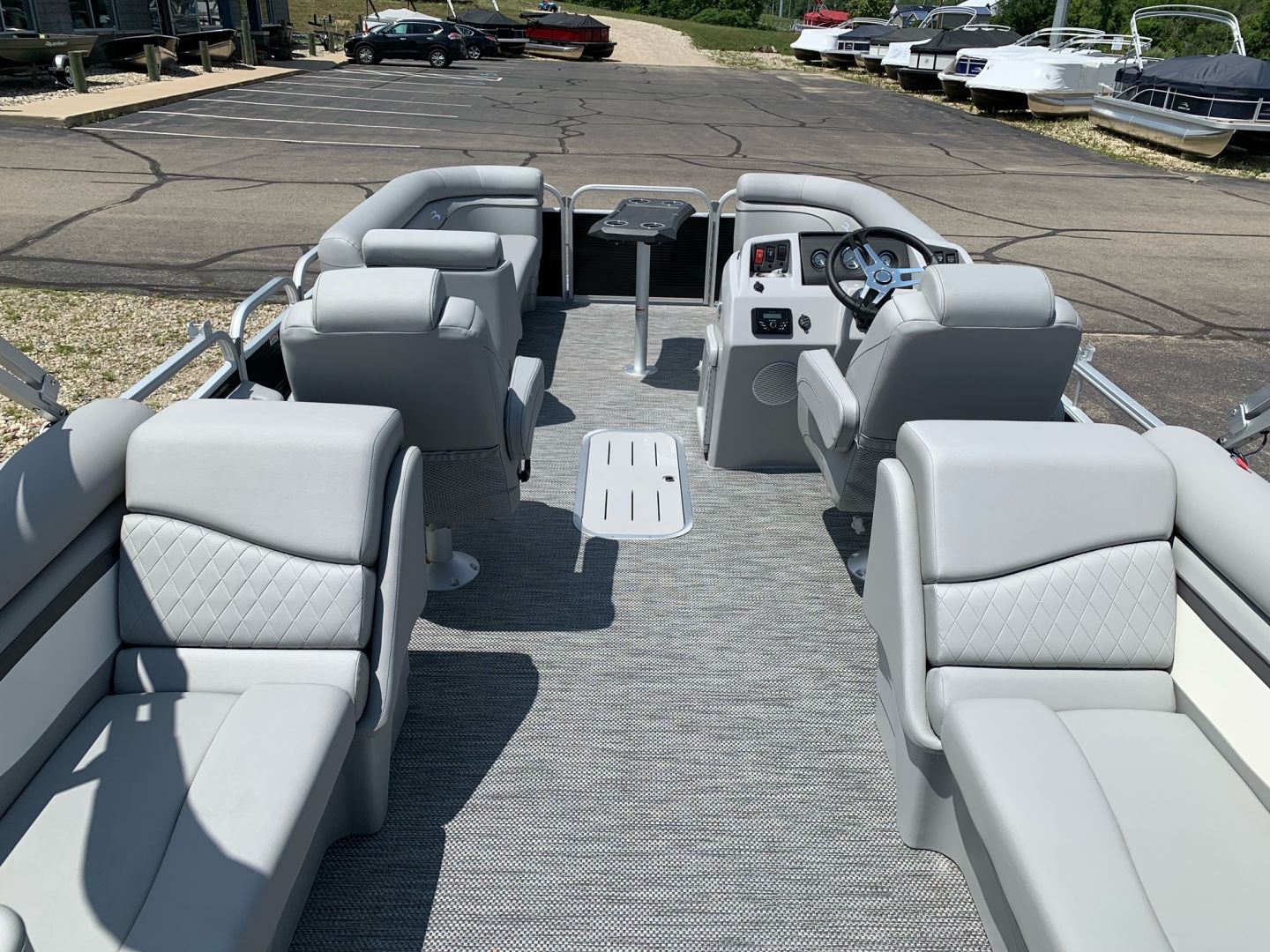 At Kooper's Marine, we pride ourselves in our stock of vessels both new and used. While we've extensively covered the benefits of purchasing a used boat in previous blog posts, this month we're doing something different. In this month's blog post, we're going to be focusing on the new boats that we offer to customers in search of the best nautical experience modern technology has to offer.
2023 Pontoon Boats for Sale
Our catalogue of 2023 Pontoon Boats is wide enough to address whatever you'd like to enjoy out of your pontoon. One of our most popular brands, Bennington, even boasts up to 90 horse power motors, making it an excellent option for anybody looking for power and reliability while out on the waves. Or, if Bennington is your preferred brand, we also offer versatile 2023 Qwest pontoons, complete with Yamaha outboard motors. Whichever model you choose, just remember that purchasing a 2023 pontoon means choosing the best comforts that 2023 vessels have to offer. The opposite side of that same coin, though, means that you won't be winning any maritime races in these luxury-class boats.
2023 Fishing Boats to Up Your Game
If you'd rather spend your time navigating rivers and fishing to your heart's content, however, then you should seriously consider browsing our collection of 2023 fishing boats. These boats are not only suitable for a wider variety of environments than your average pontoon, but they're also much cheaper. In fact, our 2023 fishing boats tend to be 2/3 of the price of our 2023 pontoon boats. That being said, these vessels have absolutely no lack for quality. Our 2023 fishing boats are not only much more maneuverable than the average pontoon, but they also greatly out speed them, making these boats the preferred choice for anyone who wants to spend their time soaring across the water instead of gliding.
2023 has seen some of the most compelling additions to our lineup of pontoons, fishing boats, and other vessels in recent years. At Kooper's Marine, we want to share our tremendous enthusiasm for these boats with everyone in Kalamazoo and the greater Southwestern Michigan area. If you want to experience the great lakes in a way that cutting-edge technology only just recently allows for, then contact us today to get in touch about purchasing one of these fine vessels.