Protect Your Investment with Reliable Boat Storage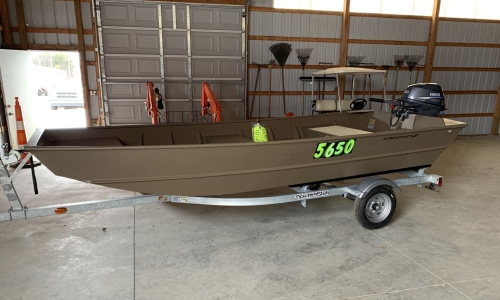 Your boat is a significant investment, and you need to make sure that you take proper care of it. Unfortunately, storage can be a problem, especially during the fall and winter months. Whether you need a place to store your boat while you are not using it during the boating season, or you need safe storage during the off-season, Kooper's Marine has solutions for boats of all sizes, from small paddle boats to large pontoon boats and everything in between. Not only can we protect your boat from the elements, but we can also help with maintenance to ensure that your boat is ready to hit the water when you are. Read further for more details about how storing your boats with Kooper's Marine can benefit you.
Keep Your Boat Safe From Damage
No matter what time of year it is, you need to make sure that your boat is properly protected from the elements. This is especially true during the snowy fall and winter months, but even summer weather can cause damage to your boat when strong thunderstorms or hail storms hit. Kooper's Marine can provide you with effective boat storage solutions no matter what time of year it is. We have a crew of dedicated, knowledgeable professionals who have a stellar reputation helping to maintain boat in our top-notch facilities. Whether you need to store your boat for a couple weeks or a several months, you can trust that it will be completely safe from even the harshest Michigan weather while in storage at Kooper's Marine.
Maintenance and Preparation to Get Your Boat onto the Lake
When you rely on Kooper's Marine for your boat storage needs, you can also take advantage of the many years of experience our staff has in working with boats of all kinds. We know what it takes to get a boat ready for a season out on the lake and can provide you with all the maintenance and preparation services your boat needs to run smoothly and reliably all summer. Not only will we keep you boat safe and secure, but we can make sure it is ready to perform on the lake when you need it to. Save yourself time and hassle and allow the expert professionals at Kooper's Marine to handle all of your boat maintenance needs. For more details about our services or to schedule your boat for routine maintenance, contact us today.