Quality Boat Maintenance and Service You Can Rely On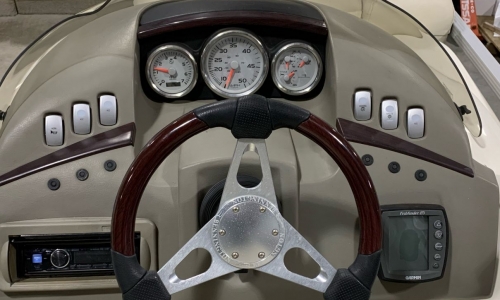 If you have a boat in storage for the winter, you can't simply just put the boat back in the water after the snow melts. It's important to make sure that your boat is properly maintained and inspected before you get back out on the lake. Failure to do so can result in issues with your boat, possibly leaving you stranded out on the water without knowing what to do. Let the experienced professionals at Kooper's Marine inspect your boat and perform the necessary maintenance to put your boat safely back in the water. Not only will we check the exterior for potential issues, but we also make sure the motor is in good working shape, so you can count on the craft no matter what reason you have for hitting the water. Read further today for more information about the things you need to consider for a successful boating season.
We'll Check the Exterior Condition of Your Boat
Winter storage of your boat usually comes with minimal risk, you still want to do a thorough visual inspection of your speed boat, fishing boat, or pontoon boat. You need to make sure there is no damage to the boat, the propeller, or the engine. Failure to notice any damage could result in serious problems that can cost you money or put you and your passengers in jeopardy.
Make Sure You Have All the Necessary Safety Equipment
Not only is it a good idea to make sure you have safety equipment on your boat, but you can actually be fined if you don't have the required equipment for your boat. You need to make sure you have enough life jackets for all of your passengers in the case of a serious accident. You should also make sure that your fire extinguisher is properly charged and ready to go. You should also include an air horn to help get attention in the event of an emergency situation.
Fluid Levels Need to be Checked for Smooth Operation
Just like your car, your boat needs a variety of necessary fluids to ensure that the motor runs properly for a successful boating season. You need to make sure that the power steering, oil, and coolant fluids are all at proper levels while inspecting for any leaks that could cause problems with your boat's performance.
At Kooper's Marine, we're here to provide you with all of the boating services that you need. If you're looking for a place to store your boat — or you need a new boat! — reach out to us today to learn how we can help.