Quality Used Boats for Sale in Kalamazoo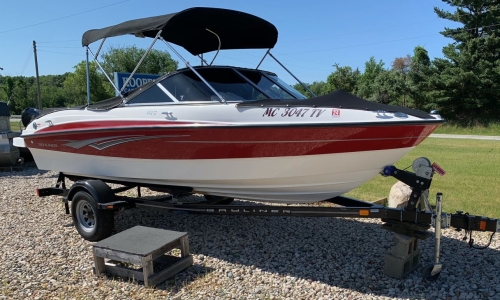 Kooper's Marine has plenty of high quality used boats for sale at affordable prices. Whether you are looking for a faster option for water skiing or recreation, or you are interested in a pontoon for the whole family to enjoy time on the water, the helpful professionals at Kooper's Marine will help you find the perfect boat to fit your needs and your budget. Every boat in our inventory undergoes a thorough inspection to ensure that you are getting a high quality watercraft that you can get safely onto the water. In today's post, we will discuss the benefits of coming to Kooper's Marine to purchase a used boat for sale in Kalamazoo.
Get a Boat at an Affordable Price
Many people purchase used cars in order to get a dependable vehicle at an affordable price. Buying a boat is no different. You can get a great used boat from Kooper's Marine that will provide you with hours of fun out on the lake without the expensive price tag of buying a new boat from a dealership. We are always looking for used boats to add to our inventory, so take a moment and look at the options we currently have available. Contact us if you have any questions about the boat you are interested in.
You can Trust Our Used Boats for Sale
While other places may have boats at affordable prices, those boats can become much more expensive in the long run when you start dealing with all the little minor repairs needed to keep it in the water. When you purchase a used boat for sale from Kooper's Marine, you are getting a seaworthy boat that has been thoroughly inspected by our team to ensure there are no issues with getting the boat out onto the water. When you work with us, you can rest assured that you are making a sound investment.
Kooper's Marine has been providing boaters with high quality boats and boating services since 1979. No matter what sort of boat you are looking for, we can find you an affordable model that will meet your needs and exceed your expectations. We can even provide you with storage options during the winter months and maintenance service to ensure the boat continues to run smoothly, Contact us and let us know about the boat you are looking for today.