Reliable Boat Storage to Protect Your Investment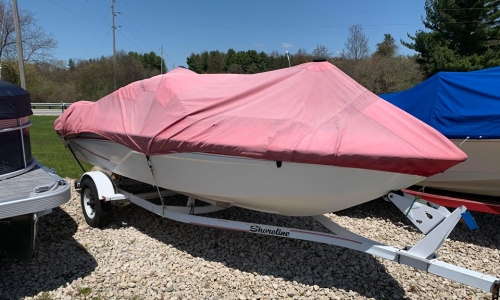 Besides our inventory of new and used boats for sale, we can also provide you with a safe place to store your boat during the fall and winter months. While summer isn't quite over, the inevitable is fast approaching. Kooper's Marine offers both outdoor and indoor storage options for whatever type of water vessel you need stored. Whether you have a simple paddle boat or something bigger like a fishing boat, pontoon boat, or speed boat, we will make sure your boat is properly protected during the harsh winter months. Let's look further as the benefits of storing your boats with Kooper's Marine.
Avoid Any Unfortunate Damage to Your Boat
Colder weather can wreak havoc on your boat. You need to keep your boat properly protected to avoid any damage and expensive repair bills. As a dealer of the best boats in the market, our experts know exactly what it takes to preparing and storing boats with the best possible care. With an experienced staff of dedicated professionals and some of the best facilities in the area, we have a well-earned reputation as the best option for boat storage in Michigan. This means that when you store your boat with us, it will be completely safe from the elements and will be ready to hit the water once the snow stops and the ice on the water melts.
We Will Prepare Your Boat to Get Back onto the Water
One of the main benefits of storing your boat with Kooper's Marine is the extensive experience our staff has working with all sorts of boats. We understand all the necessary steps that need to be taken before putting the boat into storage, and how to prepare the boat to get it back onto the water. Not only do you get the peace of mind knowing that your boat won't incur any weather related damage, but you can also rest assured that your boat will be in prime condition. This saves you time working on the boat, yourself, and gets you back on the water as quickly as possible.
Kooper's Marine has the proper facilities to store your boat during the offseason and the expertise to maintain the boat and prepare it for the following summer. We also have a great selection of new and used boats for sale, whether you are looking to upgrade from the boat you have or you are looking to add to your fleet. Contact us and let us know how we can help with your boating needs.