Spring into Spring with the Best Selection of Used Boats for Sale in Southwest Michigan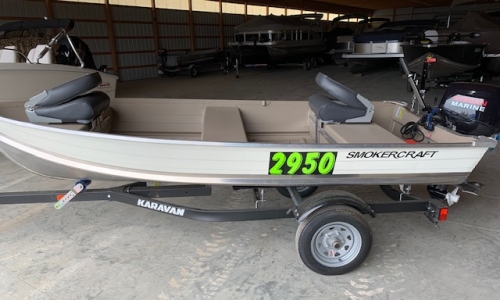 Are you looking to make a splash this spring? Want to get your family out on the water? Or are you looking to sit back, relax, and spend some time fishing one of Michigan's many lakes? If you answered yes to any of these questions, you've likely already started looking to purchase a new boat. But, Kooper's Marine can help you save money and get you the boat of your dreams with our massive selection of used boats for sale. In today's post, we're going to look at three reasons why you should consider purchasing a used boat.
1. Price
First and foremost, the price of a used boat is much lower than that of a new boat. While it may be risky buying a used boat from Craigslist or a private seller, you can always trust the team at Kooper's to perform a thorough inspection. We ensure that all of our boats are in good condition, safe, and ready to hit the water.
2. Enjoyment
Let's face it: we're Midwesterners and we love a good deal. When we save a considerable amount of money, it becomes a point of pride. We talk about it to anyone who will listen. When making a large purchase – like a boat – why not look at used boats for sale so that you can save massively and increase the enjoyment you get out of it?
3. Less worry
When you purchase a new boat, you start worrying about every little scuff, ding, and dent. With a used boat, you'll be less inclined to obsess over small – and unavoidable – damage. Because of this, you'll worry less and have more fun on the water.
If you're looking to hit the water this spring, be sure to check out Kooper's list of new and used boats for sale! And, of course, if you have any questions, don't hesitate to contact us!