Spring Preparation: Quality Boats for Sale in Kalamazoo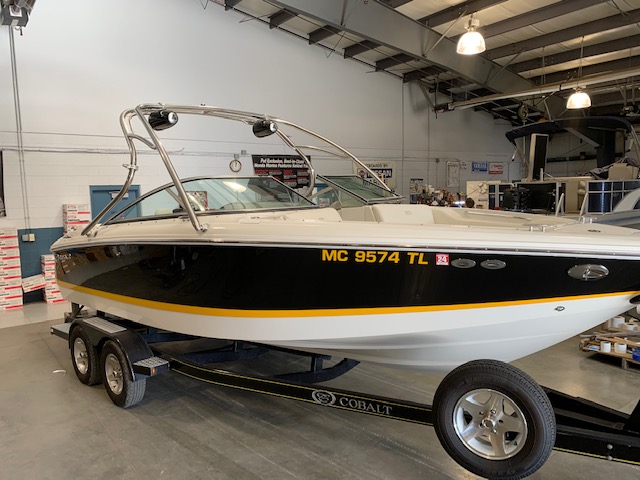 With the winter coming to a much-anticipated end, there is no better time to reflect on the value of each moment of spring. As the lakes thaw and the birds begin to chirp, boating season will finally be here once again. If you are as excited to get back out on the water as we are, then Kooper's Marine is the perfect place to start—or end—your search for the perfect boat. Kooper's Marine has a wide selection of boats for sale, ranging from used pontoon boats all the way to the more classic aluminum fishing boats. For more information on our diverse selection of products, continue reading to discover how we can make your spring season one worth spending on the water.
Cutting-Edge Boats from Cutting-Edge Brands
Kooper's Marine offers a great selection of boats and outboards for a wide variety of boating styles and preferences. Our diverse stock of 2023 vessels gives you options to choose from for any desired boating purpose. If you are not sure where to start, Kooper's Marine employs a staff of experienced professionals to offer guidance on any of your maritime concerns. We will also work with you in exploring some of the newest crafts the market has to offer while finding the boat that suits each of your individual needs.
Quality Used Boats at Affordable Prices
If you are looking to buy quality boats or maintain the quality of any boats you already have, then Kooper's Marine has got you covered. We offer a wide variety of quality used boats for almost any nautical need, and we thoroughly inspect every used boat we offer to ensure the most reliable and meaningful experiences while out on the water.
We at Kooper's Marine also offer an array of services to help maintain your boat's quality and halt any small inconveniences before they become large problems. Our well-trained staff and certified technicians are prepared to fix and maintain any boats you may have in preparation for the new boating season.
Don't miss out on a single moment of the best boating that Michigan springs have to offer. Contact us today to get your boat ready for the approaching boating season!