Taking Your Pontoon Boat Out of Storage? Double Check the Essentials!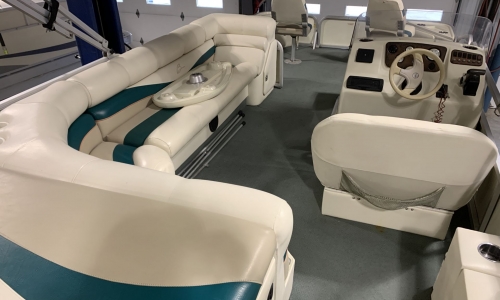 If you have a fishing boat, speed boat, or pontoon boat that you're planning to pull out of storage after winter, you'll want to make sure that you've double checked a number of things. A thorough inspection to check that everything is working properly and ready for your water adventures can help to ensure a safe, uninterrupted boating season. From checking fluid levels to ensuring you have all the necessary safety equipment, there's absolutely no room for shortcuts when it comes to your boat's — and your passengers' — wellbeing. In today's post, we're going to look at a few of the things you should check when you pull your boat out of winter storage.
Exterior condition
While storage is a generally safe place for your speed, fishing, or pontoon boat, accidents can still happen. When your boat first comes out of storage, you'll want to do a quick visual inspection to make sure that there's no damage to its hull, propeller, or engine.
Safety equipment
Obviously, if you plan on hitting the lake, you're going to want safety equipment, including life jackets and fire extinguishers. The last thing you want is to be unprepared for an emergency in the middle of the water. So, do yourself and your passengers a favor: stock up on life jackets and make sure that your fire extinguishers haven't expired.
Fluids
Your boat requires a number of essential fluids to keep it operating at peak efficiency: power steering, oil, and coolant. Quick and easy to check, these should be one of the first things you look at when performing your inspection.
At Kooper's Marine, we're here to provide you with all of the boating services that you need. If you're looking for a place to store your boat — or you need a new boat! — reach out to us today to learn how we can help.