The Lake is Calling! Enjoy Summer with a New Yamaha Outboard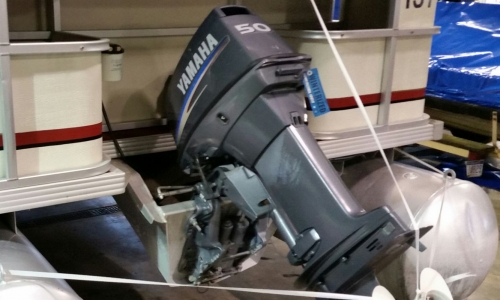 When it comes to motors, Yamaha outboards are considered some of the best. Offering unparalleled longevity, quality, and — well — flat-out enjoyability, they're widely regarded as the absolute best choice for anyone looking to purchase a new motor for their boat. And, with a wide range of motors available, you can be confident you'll find one that matches your preferences. Whether you're looking to cruise calm waters in search of bluegill or you're hoping to take your family out skiing, you can be certain that Yamaha has you covered. In today's post, we're going to look at why Yamaha's outboard motors are the best available.
Warranty
First and foremost, Yahama is confident in their products. With every motor covered by a three-year, limited warranty, with an additional two-years covered under an Extended Service plan, you can rest easy knowing that your motor — and your boat — will stand the test of time and keep you on the water for years to come.
Versatility
Whether you want to customize your engine's colors to its horsepower, the team at Kooper's Marine can work with you to find a motor that suits your needs. We'll listen to you, understand what you're trying to accomplish, and identify the best motor for you. Best of all, we can help you customize the motor you choose to match — and complement — your boat.
Longevity
If you want a motor that's going to stand the test of time, Yamaha outboards are the answer. Purpose-built and engineered to withstand the rigors of being on the water, these outboards have earned a reputation for their longevity, durability, and reliability.
If you're looking to gear up your boat for the summer and want — or need — a new engine, we encourage you to browse our inventory, learn more about us, and contact us with any questions you may have.