Time is Running Out for Winter Boat Storage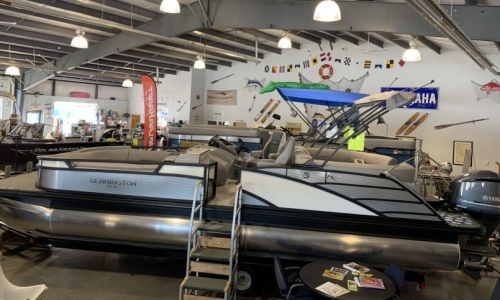 Fall is here and the chill is returning to the air, so it's finally time to bite the bullet and get winter boat storage from Kooper's Marine. You don't want to risk leaving your boat out in the elements if we get one of those infamous early Michigan snowfalls. We have both indoor and outdoor boat storage options for everything from paddle boats and fishing boats to pontoon boats and any other water vessel you need stored for the winter months. Our team knows how rough that Michigan winters can be and will work diligently to protect your boat and make sure it is safe from even the harshest elements.
Keep Your Boat Safe from Old Man Winter
Winter can wreak havoc on your boat and cause expensive damage. The last thing you need is to pull out your boat for the season, only to find out you have a hefty repair bill in your near future. Our staff has experience working with all the best makes, styles, and models of boats in the industry, so you can rest assured that we will take every step to ensure that your boat will receive the utmost care while being stored in our top-of-the-line facilities. This means that when the snow melts and the temperatures start to rise, your vessel will be ready to hit the water without issue.
We Can Prepare Your Boat for Spring and Summer
Besides storing your boat in our facility to protect it from the weather, we can also provide you with all the service your boat needs to get it ready for the water when the sun returns. We have a team of experienced technicians who will make sure your boat is in tip-top shape for a summer full of fun. We also have a large inventory of replacement parts your boat may need, and our professionals can perform the work right here on the premises. Call today to find out how we can help keep your boat in top condition during all seasons.
Kooper's Marine is southwest Michigan's leading boating experts. With a great inventory of new and used boats for sale and a talented team of service professionals, you can count on us to handle all of your boating needs, no matter what size, style, or brand of boat you have. Be sure to explore our website for more information and call us with any questions you may have.