Want to Learn More About Outboard Motors? Kooper's Marine Has You Covered!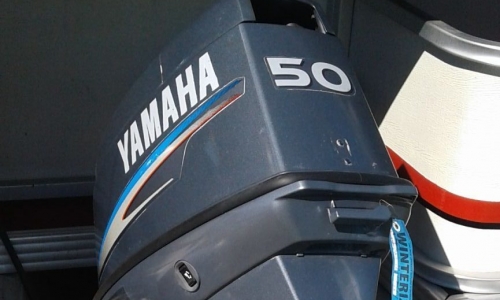 In use for over a century, outboard motors are one of the most common – and certainly one of the most convenient – propulsion systems for small watercraft. A self-contained unit that serves multiple functions, the motor acts as the craft's engine, propeller, and gearbox. Known for their simplicity and ease of use, these motors have become a go-to solution for trollers, recreational fishermen, and water enthusiasts of all kinds. But, how do you know what you're getting? How can you be certain that the engine you're purchasing is right for your needs? Well, let's take a closer look at what the motors from Kooper's Marine have to offer!
Large, small, or portable?
The size of the motor that you need depends largely on what you plan to do. If you're planning to cruise the lake at low speeds, occasionally fish, and take the family out, a small motor will likely do. But, if you'd like to hit higher speeds or carry more people, a large motor is going to be a necessity. With large outboard motors offering more versatility and – of course – more horsepower, you can always dial them in to your preferred speed.
Honda, Tohatsu, or Yamaha?
While this largely comes down to personal preference, some of the motors that we offer are purpose-built for specific applications. Committed to only offering the absolute best products available, our team is fully knowledgeable about all of our engines, allowing them to listen to your desires and recommend a motor that will meet – and exceed – your expectations.
At Kooper's Marine, we strive to offer the area's best selection of pontoon boats, used boats, fishing boats, and outboard motors. If you've been looking to upgrade your current engine, we encourage you to browse our inventory and call us today to make a deal!