We Can Prep Your Boats So They're Ready for Spring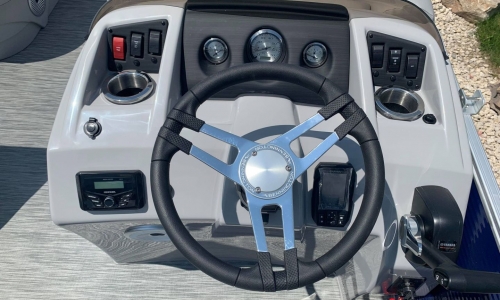 With the weather turning colder and winter just starting to rear its ugly head, it's certainly too early to get your pontoon, fishing, or speed boat out of storage. Nevertheless, you can get prepared for the next season of fun on the lake by coming to Kooper's Marine and perform all of the boat maintenance you need to get your boat in the water as soon as the weather cooperates. If you are unsure as to what you need to do to maintain your boat, our knowledgeable staff can help you figure things out. In the meantime, here is a brief list of things you should consider when inspecting and maintaining your boat for the spring.
Take Inventory Safety Equipment
First and foremost, you need to check on all of the safety gear you need. You'll need to make sure you have plenty of life jackets or other flotation devices that are in good shape. You need to make sure you have some sort of sound producing device like a horn, bell, or whistle. You should also make sure that any fire extinguishers onboard are in proper working conditions. You also want to consider having a tool kit and a first aid kit on board.
Check All the Fluid Levels
You know the importance of changing the oil in your car every 3,000 miles. Maintaining you boat by checking all of the fluid levels or even change the fluids, including engine oil, power steering fluid, power trim reservoirs, and the coolant. This will ensure your boat is ready to hit water while also prolonging the life of your motor.
Inspect the Boat for Exterior Damage
This is the most important part of boating maintenance to ensure that your boat is structurally sound. Even while in storage, your boat can be adversely affected by brutal Michigan winters. You should inspect the boat's hull for any cracks, while also checking the propeller to see if there are any dings, cracks, or warping, which can affect the boat's performance.
The experienced staff at Kooper's Marine take great pride in providing boaters in Kalamazoo and the surrounding areas with dependable boat storage services. We will treat your boat with the same care that you do, so whether you have a speed boat, pontoon boat, or fishing boat, you can trust us to keep it safe and sound until the warm weather returns. Give us a call and let us know how we can help with your boat.