We Have New or Used Boats for Sale in Time for Summer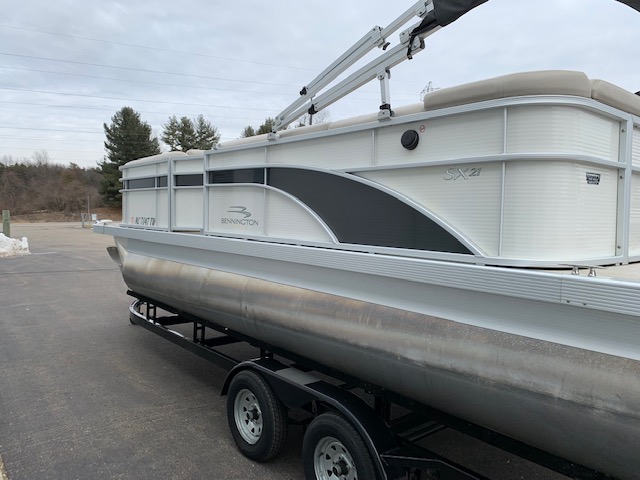 If you have been considering looking at new or used boats for sale in Kalamazoo, now is the time to stop into Kooper's Marine and check out the boats we have to offer. With a great selection of pontoon boats, fishing boats, or speed boats in our inventory, you are sure to find the right watercraft to fit your needs and budget, just in time for a full summer of fun out on the lake. Whether you are in the market for a brand new boat or a quality used one, you can rest assured that the craft you purchase from Kooper's Marine will perform reliably for years of enjoyment on the lake. Read further for more information about the new and used boats for sale at Kooper's Marine.
Cast Lures into the Water from Your Fishing Boat
If you enjoy the peace and quiet of sitting on the lake waiting for the big one to strike your lure, then you should consider getting a fishing boat from Kooper's Marine. We have several new or used options for sale that will get you out on the lake whenever you want, whether you are looking to catch dinner or just catch and release for the sport of it. We have great options available from the best the most reliable brands on the market, and our staff ensures that every used boat in our inventory is in top shape and ready to hit the water. Feel free to contact us or stop by and check out our inventory for yourself.
Enjoy Family Time on a Pontoon Boat
Pontoon boats are such a great investment because of their versatility. Whether you want to take the pontoon on the lake and fish with your buddies or tie an innertube on the back for the kids to have fun, we can help you find the perfect new or used pontoon boat that is perfect for your needs. Even if you just want to take the boat out for a relaxing evening cruise to watch the sunset on the lake, pontoon boats are the perfect option, and Kooper's Marine has a great inventory to choose from. Take a look at our inventory or stop by and see what we have to offer.
Feel the Rush of a Fast Speed Boat
If you're looking for a boat with a little more gusto, then maybe a speed boat is the best boating option for you. Whether you want to try water skiing or just enjoy the feeling of wind in your hair, a new or used speed boat can give you that thrill. Feel free to contact us for more information about the speed boats we have available.