Winter is Here! Need Boat Storage for Your Bennington Pontoon Boat or Other Water Vessel?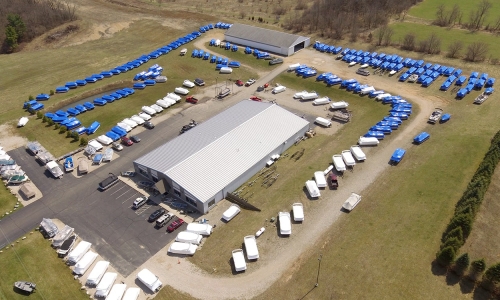 Beyond selling Bennington pontoon boats and other vessels from the industry's top companies, Kooper's Marine, LLC offers indoor and outdoor boat storage. Whether you're looking to store a paddle boat, fishing boat, pontoon boat, or any number of other water vessels, you can be confident that we've got you covered. Understanding how difficult Michigan's winters can be, our team works tirelessly to ensure that your boat is protected, safe from the elements, and taken care of. Best of all, when winter's over, you can count on us to help you get your boat ready for summer once the cold weather is over.
During winter, our indoor boat storage can ensure that your boat is protected. As the premier dealer of Bennington pontoon boats in Michigan, we know that we have standards to uphold. No matter the make, model, or style of your boat, we will treat it with the utmost care. Staffed by a team of experienced professionals, our top-notch facilities have earned a reputation as the best place to store boats in the area. With a diligent team caring for your boat throughout the season, you can rest easy knowing that your vessel will be ready and waiting for you once the ice melts.
At Kooper's Marine, LLC, we are proud of our position as Michigan's go-to boating experts. Whether you're looking to purchase a new boat, browse our selection of used boats for sale, or store your boat for the winter, you can be certain that our team can help. We encourage you to take a look at our website, explore the products that we offer, and – of course – contact us with any questions that you might have.