Winterize Your Boat for Boat Storage in Kalamazoo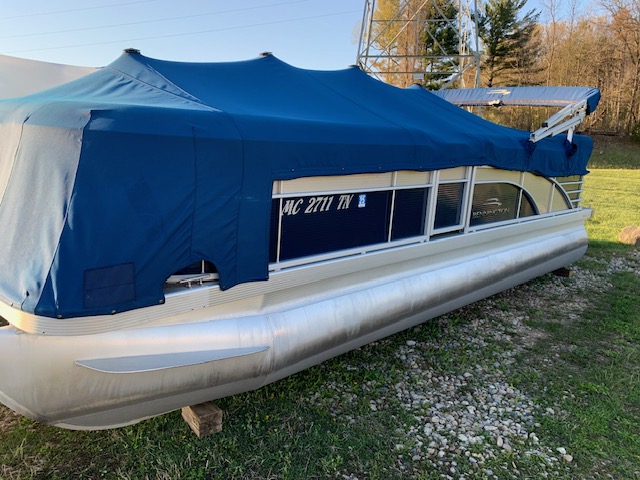 It's that time again. The seasons are changing, and it is unfortunately time to haul your boat out of the water before the snows fall. But that begs the question: once you have your boat out of the water, where will you put it?
Here at Kooper's Marine, we understand that finding storage for your boat isn't just difficult; it can also be stressful. For that reason, we offer boat storage for pontoon boats, paddle boats, and more. In this month's blog post, we'll be discussing the storage services we offer here at Kooper's Marine as well as what you can do to winterize your boat for the coming cold season.
Indoor Boat Storage for the Winter Season
We keep our storage available to any who wants to protect their vessel from the damages of winter. Our storage is run by a team of professionals with years of experience maintaining boats of all varieties, and we know what it means to watch over them. When you choose to store your boat with us at Kooper's Marine, you can choose between indoor or outdoor storage and even discuss any service your boat might need before you leave it in our hands. Moreover, when the summer returns, we'll happily perform any service your boat might require (if you choose to have us inspect it). For more information on our storage services, click here.
Preparation: Winterize Your Boat for Storage
Winterizing your boat may feel like an unfamiliar or daunting task, but it doesn't have to be a difficult or painful process. When you start to winterize your boat, just keep in mind that even if there are more steps than you might expect, the first time you winterize your boat should only take 2-3 hours, where an experienced winterizer can likely do it in only 1. To overview, the first few steps are as follows:
Change Your Engine Oil: Oil often retains acids that can corrode your engine's innards. By replacing it, you leave a fresh supply of oil that won't harm your vessel.
Drain Water from Your Engine: When it starts to get cold, the water in your engine will freeze and melt, expanding and contracting, which destroys your engine.
Stabilize the Fuel: Fill your tank with fresh fuel, and then add some fuel stabilizer. This will prevent the fuel from chemically breaking down, which is harmful to your boat.
Though these steps may seem difficult at first, they'll become much easier with time. Additionally, these steps will likely have the greatest impact on the preservation of your vessel during boat storage. That being said, your boat is not yet fully winterized. After the previous steps are complete, this is what you'll need to do:
Fog Your Boat's Engine: "fog" might seem like an odd word for it, but you'll understand after you do it for the first time. To fog your engine, you'll want to spray it with fogging oil (which can generally be purchased for around $10-20) to coat it with a fog-like mist.
Change Your Boat's Gear Oil: This one's pretty easy. Just drain out your old gear oil and top it off with a fresh supply. Though it seems small, it'll insulate the transmission from moisture and, therefore, corrosion and distortion.
Lubricate the Grease Fittings: Yet again, rust and corrosion are the enemies we aim to keep at bay. Use a premium boat lubricant to coat your grease fittings; just like with fogging, you can get quality lubricant for an inexpensive price ($5-$15). If you're unfamiliar with your boat's grease fittings, refer to your owner's manual for more information.
Finishing Touches Before Boat Storage
After these steps are taken, make sure to give your boat the thorough cleaning it deserves. Attacking any stains or damage—no matter how light—makes an immense difference in preventing long term damage via storage. Afterward, we recommend power washing your boat to remove barnacles, seaweed, and any other holdovers from the water; otherwise, they could cause serious damage to your boat's hull throughout the winter. Finally, finish your boat's winterization with a coat of wax for any curveballs thrown during coming seasons.
And that's it! Though it might seem like information overload at first, winterizing your boat will become like second nature after a few seasons. Now, just attach your boat cover and give us a call at Kooper's Marine to get your boat stored safely for the winter. Or, if you'd like to discuss our other services or browse our boats for sale, contact us here or come visit us in-person. See you in the Spring!